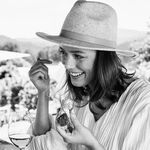 Sinead 'Chief Bitch' Pearson - Chief Bridesmaid
Fulltime cousin and bestie of 28 years to the beautiful bride to be. Head of creative direction and events for all pre-bridal activities. Insta famous drink reviewer (@sinny10 - follow for a follow) and co-founder of the infamous chip buttie recipe (alongside bride). Enjoys wearing active wear with no intention to actually exercise. Number one client of Lucy Blow's glam squad services. Has countdown set up on iPhone for dance floor hour on December 19th!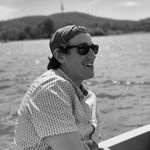 Liam 'The Serial Pest' Sweeney - Best Man
Young brother of the groom (4th favourite child). Not completely sure how he got the gig but is a welcome addition. He is known to talk to himself in the mirror once all his other options have walked away, disconnected or blocked him due to his constant chat. Loves a glass or 20 of ANY alcoholic beverage and enjoys the 5am sunrise in the sleepy town of Sussex Inlet...his bedtime. Liam has contacted every QLD wedding DJ to request Taylor Swift's best hits on the 19th. Lucy and Daniel refuse to give any hints regarding the talent.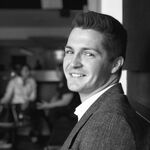 Joseph 'Jojo' Byrne - Bride's Best Man
Best Man and childhood friend to the bride. Former star of Lucy's 2001 dance troupe featuring hits from Shakira, Avril Lavigne and gravity defying dance moves. Picture hangs on the McDonald's Hall of Fame in Canberra for most consecutive hash browns consumed in one sitting. Brings maturity beyond his years to calm the squad when things go awry. Has requested not to sit next to or be near the Groom's Best Man, Liam, on the 19th for undisclosed reasons.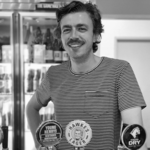 Dylan aka 'The Sweetheart' Sweeney - Groomsman
Youngest brother of the groom (2nd favourite child). Supports long luscious locks to aid his dream of becoming a professional cocktail mixologist. Unfortunately cannot complete final mixology course as it is based in Canberra - and has self-isolated himself from the Capital due to an incident in 2018 featuring red wine, Liam and a 4am deep and meaningful on the side of the road. He is excited to see if he gets the chicken or the fish on the 19th.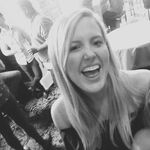 Gabby 'How Good' Lynch - Bridesmaid
You can take the girl out of Rocky, but you can't take Rocky out of the girl. Introducing Gabby - our London Architect Extraordinaire who will make her return to the Great State for the wedding of the year. First met Lucy whilst downing a VLS in The Valley and have been inseparable (despite the distance) ever since. Enjoys shopping in fresh spray tans and known for coining the term "Daniel the Saint". Is interested to know if Smirnoff Double Blacks will be available on the 19th - if not will BYO. How Good.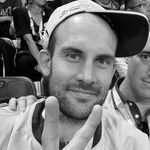 Ben 'La Bamba' Kusajda - Groomsman
High school friend and former housemate to Daniel. Was selected due to his previous experience as Commanding Officer of Waverley College Army Cadet Unit and extreme need to iron underwear. Precision and discipline are necessary qualities to form this groom's army. As an amateur wine connoisseur wannabe - Ben (aka La Bamba) has asked multiple times to add his recommendations to the wine list. Lucy and Dan have politely declined.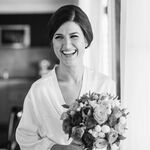 Clara 'Angel' O'Dea - Bridesmaid
Former housemate of the Morris St Mansion and high school friend to Lucy. Having said "I do" followed by six months of quarantine, Clara will have plenty of advice to share about the secrets to a successful marriage. Known as the 'nice' one of the bridal squad she will be responsible for all social media management leading up to the wedding - if in need of any dining recommendations visit @clarabelle284 (also follow for follow). She is nervous about the social media blackout on the 19th but is applying for an exemption.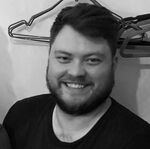 Thierry 'Yoko Ono' Hilt - Groomsman
Childhood friend and self proclaimed 'most alternative member' of the groom's party due to Melbourne postcode. Wardrobe sports 50 different shades of black - colours are way too mainstream. Did survive the 2019 Typhoon Season in Japan after having to live on Whisky and 7/11. Nervous that Dan will select a grey suit for groomsmen. May have to call in sick on the 19th.